Guilt, Regret, Embarrassment
Jul 31
Anonymous said: Hi. is something I need to tell youuu. Kindly reply me.
Jul 30
Pop Deal: 'Pacific Rim' Collector's Edition for 50% off, today only | Amazon -
Amazon's Gold Box Deal of the Day is the collector's edition of Del Toro's new cult classic 'Pacific Rim' on 3D Blu-ray, Blu-ray, DVD and digital for $28.99 (50% off the $65 list price). Cheaper than a Kaiju tooth.

It includes Collectible Jaeger Packaging, Audio Commentary by Guillermo del Toro, Focus Points, "Drift Space", The Digital Artistry of "Pacific Rim", "The Shatterdome", Deleted Scenes, Blooper Reel, 14 Featurettes Provide In-Depth Looks at Kaijus, Jaegers, Sets, Stunts, Sounds, Effects, and the Mythology and Making of the Film.

 
abloodymess, did you see this?? Killer deal.
Jul 29
[video]
Lulz.
People post the dumbest shit on Facebook.
This was posted by a woman who is close to 40 years old, by the way.
[video]
[video]
Within the past hour, two different people in my Facebook feed have shared links to "stories" about the deaths of both Andrew Lincoln and Charlie Hummus (or whatever that guy's name is that is/was on "Sons of Anarchy"). Without even clicking the links, it's pretty obvious that these stories are fake, yet people always seem to take them as gospel.
Do people even bother to fact-check things anymore before just blindly sharing "information?"
Oh it's me, Dr. Rosenpenis. I'm just here to check out Alan Stanwyk's file.
I have this poster! And it's signed by Peter Jackson. 
See…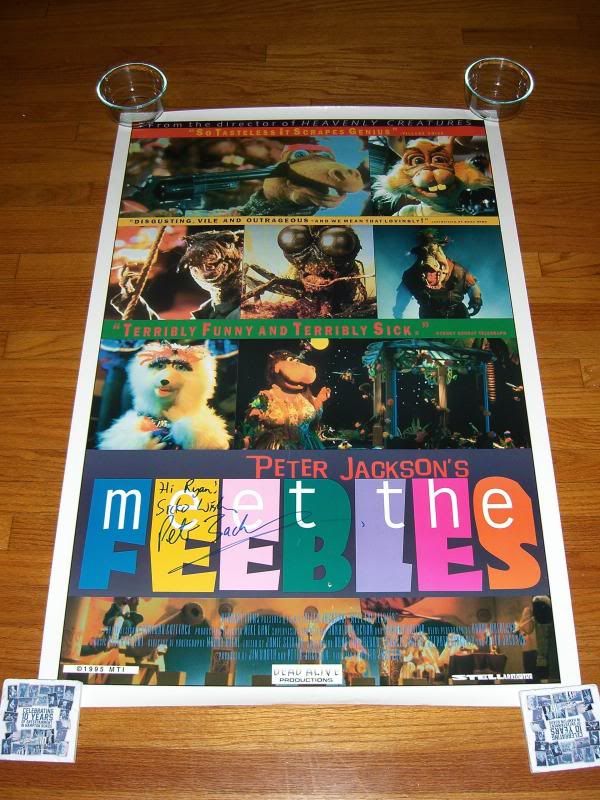 (Source: massiveceegure)
[video]
Jul 28
25 years ago today this turd was unleashed upon cinemas. I saw it a handful of times at the little theatre in the town I grew up in.
[video]
Jul 27
Initially. (at Griffith Park)